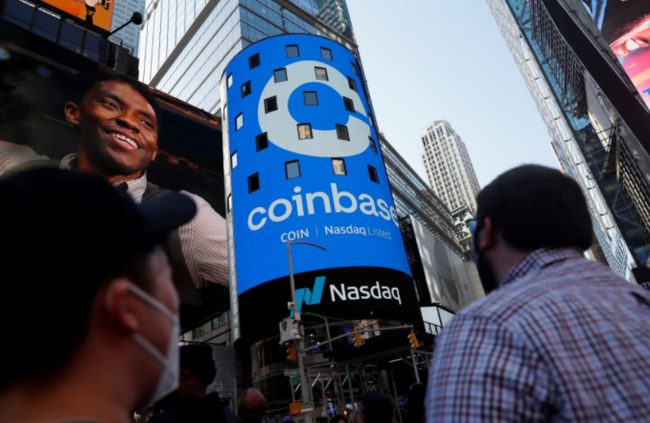 Coinbase, a crypto exchange listed on Nasdaq in the United States, was the first to be granted regulatory approval in the Netherlands for providing crypto services.
Coinbase is a public crypto exchange. It is known for its compliance-based crypto services. It boasts a talented team that can develop highly innovative tools. The United States Immigration and Customs Enforcement officially launched in August last year. purchased Coinbase offers a $29k monitoring tool.
Coinbase exchange posted a blog entry on 22 September announcing that it has received a green light from Dutch Central Bank for providing crypto services in the Netherlands.
This regulatory approval will allow the exchange to provide crypto services to retail & institutional investors and also exchange can offer its crypto products.
"This registration will allow Coinbase to offer our full suite of retail, institutional, and ecosystem products to customers in the Netherlands," the Coinbase post read.
Coinbase further stated that it aimed to innovate in the crypto sector within the full compliance ecosystem to remain favorable for the public and policymakers and to build trust in the space of digital assets. 
Nana Murugesan, Vice president at Coinbase's International and Business Development, shared his happiness about the success of the company and said that the Netherlands is a critical global market and he is happy that Coinbase will bring the crypto economy to this sector.
"The Netherlands is a critical international market for crypto, and I am excited for Coinbase to bring the potential of the crypto economy to the market here."
Coinbase funded a public suit to press the US Treasury Department to remove the sanction against Tornado Cash's crypto mixing platform. Plaintiff claimed Tornado Cash was a neutral tool that can be used for good. 
Later, the US Treasury Department responded to claim that Tornado Cash was a neutral platform. However, it was used by bad actors for their illegal fund transactions. 
Also read: GitHub unbans crypto mixing platform Tornado Cash